Service Agreements -- "The Smart Choice"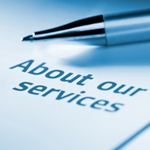 Do you want to help lower your utility bills and prevent breakdown of your mechanical systems? We can help!
Unlike a fine wine....HVAC, Plumbing & Electrical Systems do not get better with age!
You expect your mechanical systems to always be there, working properly, until that fateful day when extreme weather hits and you have a house full of company and, because of age or neglect, your air breaks down, your plumbing backs up or your smoke detector starts chirping in the middle of the night. You call someone to fix the problem, but it's the busiest time of year. Hours or days pass before a repairman can come out, and in the meantime you are left suffering.
Why take that chance? Let Jones Heating, Air Conditioning, Plumbing & Electrical provide you with a worry free maintenance agreement to prevent such a tragedy. We'll come out prior to the seasons changing and make sure everything is running right to avoid problems when the weather gets crazy or you don't have time to deal with your toilet that runs constantly. Regular maintenance of your HVAC, Plumbing and Electrical can keep your systems running better longer and can lower your utility bills.
With a Jones Heating, Air Conditioning, Plumbing & Electrical maintenance agreement you move to the head of the line. Should your system require service, even during peak weather conditions or the busy time of year, you will get top priority as well as a 10% discount on parts to repair your system.
HVAC, PLUMBING & ELECTRICAL PLAN
$399 per year
2 HVAC Tune Ups per year ($299 value)
1 Plumbing inspection per year ($159 value)
1 Electrical inspection per year ($179 value)
10% discount on parts
Priority customer status
Benefits
Lower utility bills
Extended equipment life
Fewer repairs
Improved performance
HVAC ONLY
2 Tune Ups per year (April & October
$210 per year*
Clean / Replace Filters
Check refrigerant
Check Drain
Check Evaporator (Spring)
Clean Condenser
Check Thermostat
Check Air Flow
Check Electrical Connection
Check motors
Check Supply Air Temp
Check Return Air Temp
Check Heat Exchanger
Check / Clean Burners
Check / Clean Pilot
Check Flue
Check Aux Heat
Check Defrost Cycle
Check Reversing Valve
Check Duct Work
*Price includes one unit.
PLUMBING ONLY
1 Inspection per year
$110 per year**
Check water heating system
Check water pressure
Inspect washing machine hoses
Inside outside faucets
Inspect exposed piping for leaks
Inspect faucets for proper operation
Inspect sink drains for proper flow
Inspect main shut off valve
Inspect tub/shower drain for proper flow
Inspect under sink piping
Inspect gas piping
** Price includes 2 bathrooms and one water heater.
ELECTRICAL ONLY
1 inspection per year
$129 per year***
Test and inspect smoke detectors
Replace batteries in smoke detectors
Test for proper operations of GFCI receptors in kitchen, bathrooms, carport and outdoor receptacles
Check service panels and breakers for signs of hot spots
Check wiring in panels for loose connections or corrosion
Check grounding electrical connections for tightness
*** Price covers up to 2 panels and 6 smoke detectors.
Two Performance Tune-Ups Per Year
Having your system checked regularly enables us to keep your unit running as efficiently as possible, which saves you money on your utility bill month after month. These regular check-ups also enables us to catch problems such as loose or burnt wires, and freon leaks, before they lead to a larger problem such as motor failure.
Free 24 Hour Priority Service, 365 Days/YR
When you have an emergency, you can rest assured Jones Heating, A/C, Plumbing & Electrical, Inc....WILL BE THERE! Our commitment to program customers means we will have a technician to your door within 24 hours of calling our office.
10% Off Replacement Parts
Example of savings: if the cost of a blower motor replacement was $400, you would save $40 on the repair.
Labor Warranty
All of our labor services are warranted for 30 days. If you have a problem within 30 days of service, there will be no charge to come back out and diagnose the problem. We stand behind our work.
Energy Saving Coil Cleaning
Dirty coils reduce efficiency and cause your unit to work harder, causing parts to wear out faster, and shorten the life expectancy of your unit. Your unit will cost you more month after month on your utility bill if the coils are not kept clean. Test performed by the EPA explain that as little as 1/10th of a centimeter of dirt or dust on a coil could reduce efficiency by 21%. Since the average homeowner's heating and cooling bill is $1,500 per year, a 21% loss in efficiency means you could be wasting up to $315 each year.
No Trip Charges
With most service companies you can expect to pay a trip charge. Our program customers do not have this added expense when they have a service problem.
10% Off New Unit Purchases
If or when it's time for a new energy-efficient unit, you receive 10% off the complete installation. The average unit today is over $5000 installed. The savings typically pays for the initial cost of the service agreement.
It's time to ensure your family's comfort! Call Jones Heating, Air Conditioning, Plumbing & Electrical, Inc. today to schedule one of our maintenance plans.